New product FANUC PANEL
i

H Pro
FANUC PANEL iH Pro is a display unit which has PC functions on Windows® OS. It can achieve optimal integration of a stand-alone CNC and PC functions by transferring large amounts of data at high speed through its original high-speed interface.
To process information faster than conventional models, FANUC used 6th Generation Intel Xeon processors to develop an advanced display unit with embedded PC functions which is compatible with Windows® 10 IoT Enterprise.
It can be used with various types of commercially available applications and hardware to respond flexibly to the demands of individual customers.
It can execute high-end applications of FANUC iHMI, such as Cycle Time Estimation, Machine Collision Avoidance, and iCAP T (Interactive Programming Function for Complex Lathe).
Another type of FANUC PANEL iH Pro is available in which the display unit and PC unit are installed separately. This enables operator's panels to be made thinner.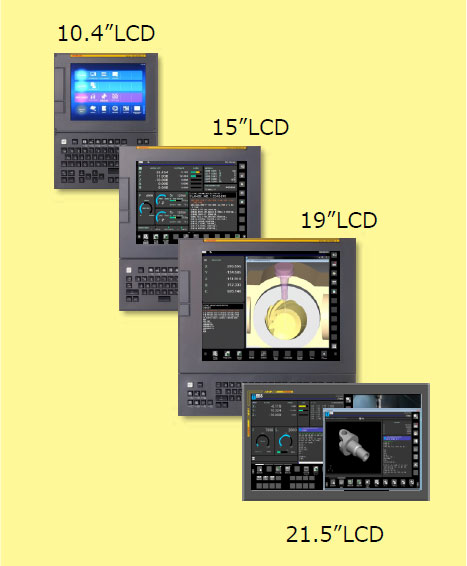 (FANUC News 2019-III)