Basic Approach
FANUC strives to acquire global intellectual property rights with the aim of protecting the technologies and brands of our own products, while also respecting the intellectual properties of third parties.
Policy
Focusing on our manufacturing and sales locations in Japan and overseas, we aim to obtain global intellectual property rights, including patent and design rights related to the technologies in our own products, as well as trademark rights related to our product brands. Based on this approach, we will build a strong patent network.
Promotion Framework
To promote and support the R&D and sales operations of our three Business Divisions and one Administration Division, the Intellectual Property Department and IP officers in each Business Division and Administration Division work together closely on various intellectual property-related activities, such as creating inventions and filing applications.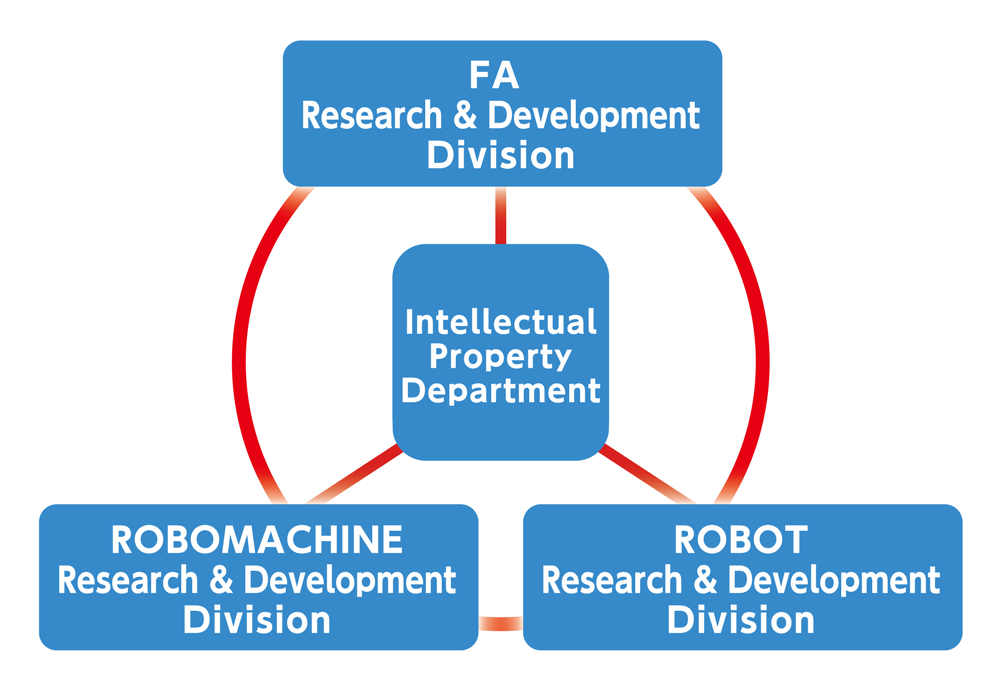 Initiatives
For patents, we strive to obtain global rights with a particular focus on the United States, Germany, and China.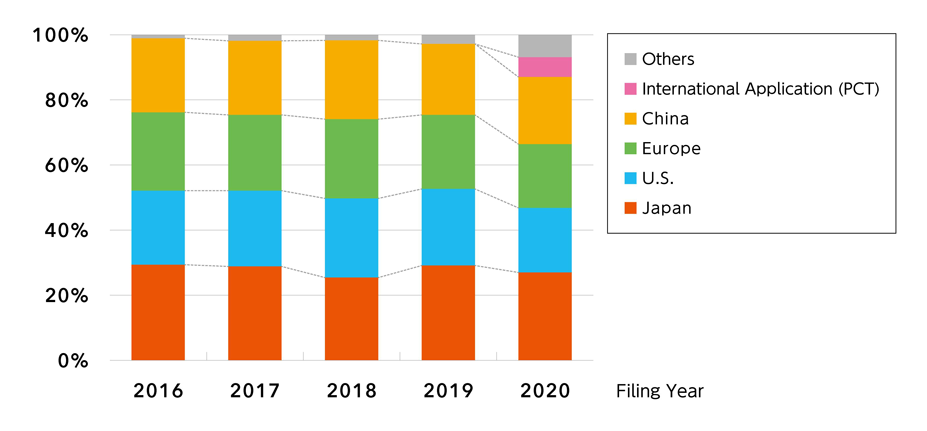 To prevent infringements on the rights of others, the entire company conducts thorough research on other parties' patents.
Every year, we conduct a range of intellectual property education programs for researchers to promote and support research and development that is conscious of the prevention of infringement of other parties' rights and of