Message from the President and CEO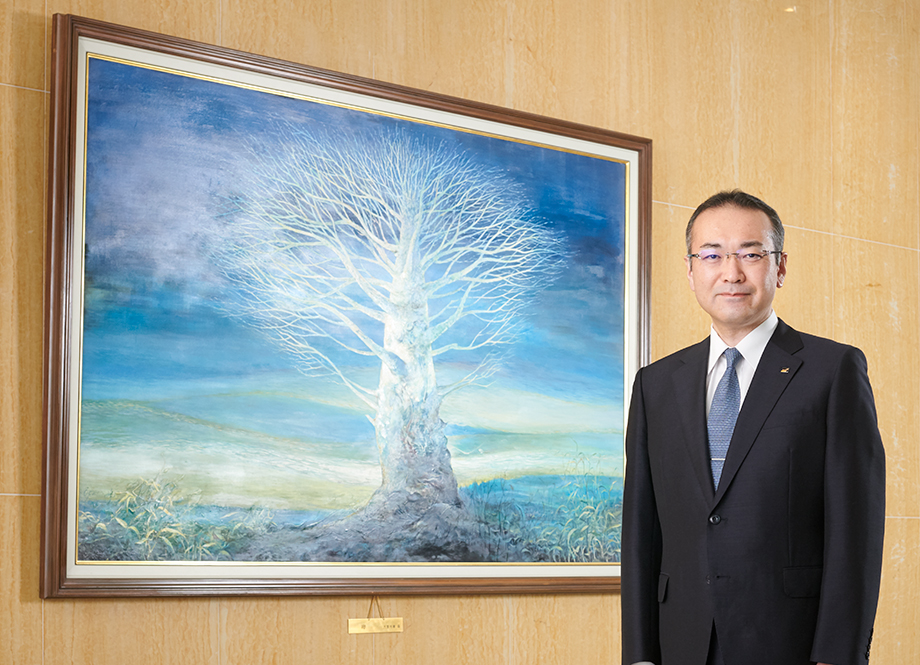 Sustainable Communities and Our Stakeholders
In recent years, it seems that not a day passes without articles and columns in newspapers commenting on future communities and the natural environment, such as those concerning SDGs, ESG investment, and carbon neutrality.
Both SDGs and ESG mean that we need to take action now for those who will live on earth in future. The same is true for corporations, which operate as members of communities. This means that our future customers and, most likely, all future generations are stakeholders of FANUC of the present day.
In the past, when we talked about stakeholders, we only took a view in the present expanse and, as a result, thought exclusively of customers, shareholders, suppliers, employees and local communities of the present. Two years ago, the Statement on the Purpose of a Corporation made by the US Business Roundtable extended corporate accountability from shareholders to stakeholders but still within the present expanse. Today, however, if we are to become conscious of SDGs and of preserving the global environment, we need to recognize both present and future generations.
My desire is that FANUC will always be a company trusted by our stakeholders. To that end, we need corporate activities that are conscious of our future communities and customers as well as the ones of the present. Moreover, when we think about who the stakeholders are, we need a medium to long-term perspective that looks at who the ones will be in our future.
In last year′s sustainability report, I wrote that "SDGs cannot be achieved without an attitude of actively taking public responsibility as a community member." This year, we will have to renew our recognition that our stakeholders must include those who 'live' and 'will live' on this planet.
Last but not least, we sincerely hope that this information on sustainability will continue to fuel everyone′s understanding and the growth for our company.
Kenji Yamaguchi
President and CEO
Menu for General