Support for OPC UA communication in FANUC robots
OPC UA is one of the international standards for data exchange between industrial equipment such as machine tools, robots, and PLCs, via a communication network. FANUC's robots now support OPC UA communication as standard, as part of our endeavors to enhance IoT functions in production sites.
Each industrial equipment industry is establishing a data format that complies with the OPC UA companion specifications.
For industrial robots, the OPC Robotics companion specifications have been established. FANUC robots conform to these specifications using only a controller as standard. No special hardware is required.
The OPC Robotics-compliant communication function enables the position of a FANUC robot, the status of the operating program, alarms, signals and others to be known and monitored via a network.
FANUC will continue to improve the communication functions of robots to contribute to the visualization and and support of IoT in production sites.
(*) OPC UA is a registered trademark of the OPC Foundation.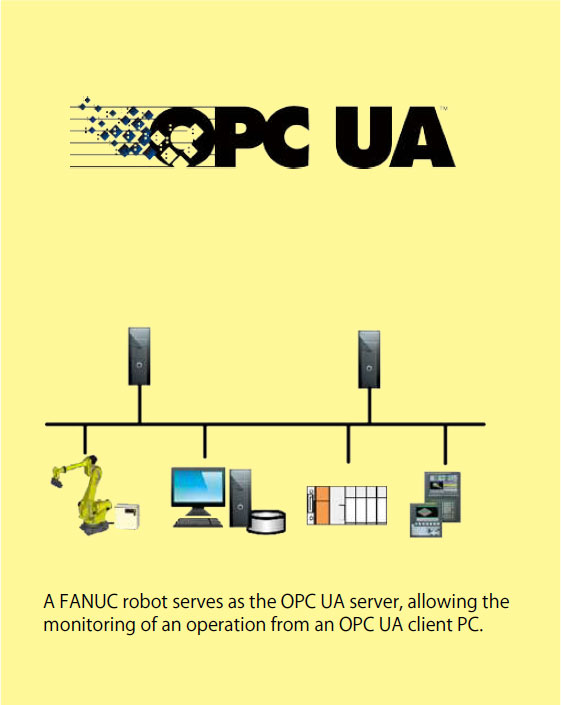 (FANUC News 2020-I)