FA New Function: Servo Learning Oscillation for breaking chips
Servo Learning Oscillation is a function that makes a feed axis oscillate to break chips during machining. It can be used for drilling on milling machines and not just for lathes.
This function eliminates the need for chip breakers thus reducing equipment costs. It also prevents problems caused by chips and thus allows machine tools to operate continuously, leading to increased production efficiency.
(Applicable CNC: Series 30i/31i/32i-B, Series 30i/31i/32i-B Plus and Series 0i-F Plus)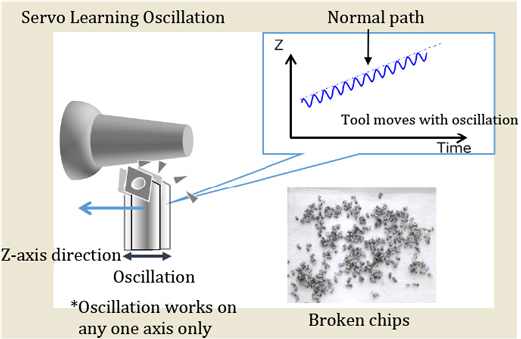 (FANUC News 2021-I)