A 3D laser scanner that is mounted on the tip of the robot arm, can realize high speed and high quality laser welding by synchronous control with the robot motion, to realize on-the-fly motion.
Features
LASER SCANNER LS3D

i

-A can focus the laser beam on the workpiece from a distance of about 500 mm.
A PC software ROBOGUIDE that supports the design of robot systems, can generate both robot and scanner programs at once, and automatically set the robot path and laser output conditions.
Free-form of laser welding such as C-shaped, circular, weaving, and wobbling patterns can be easily realized on the workpiece.
Welding monitoring sensor (option) can be applied for real-time welding quality inspection.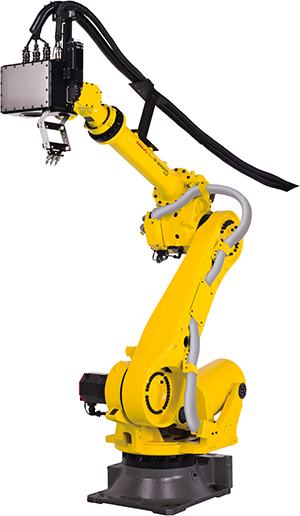 Application examples of Remote Laser Welding