FANUC Robot R-2000
i

D/210FH
FANUC developed and launched the R-2000iD/210FH with cables embedded, as the latest model of the best-selling R-2000i Series.
FANUC focused on functionality and external design in this robot, which has a payload of 210 kg and reach of 2.6 m. The lineup also includes the R-2000

i

D/165FH with a payload of 165 kg, and the R-2000

i

D/100FH with a payload of 100 kg, both havinge the same reach.
FANUC has reduced the footprint by 23%, the wrist interference radius by 13%, and the weight of the mechanical unit by 10%, comapred to conventional models, allowing for more installations in the same space.
FANUC has embedded within the robot arm, all the pipings and cables, such as those for servo guns, which run to the end of the robot arm, while sufficiently ensuring the durability of cables, which is an issue of internal cables, to achieve high reliability.
Maximum use of offline teaching is possible without having to worry about interference between peripheral equipment and the pipings and cables. In addition, the usability of these new models have improved, since there is no need to consider the effects on cables and other items when modifying teaching.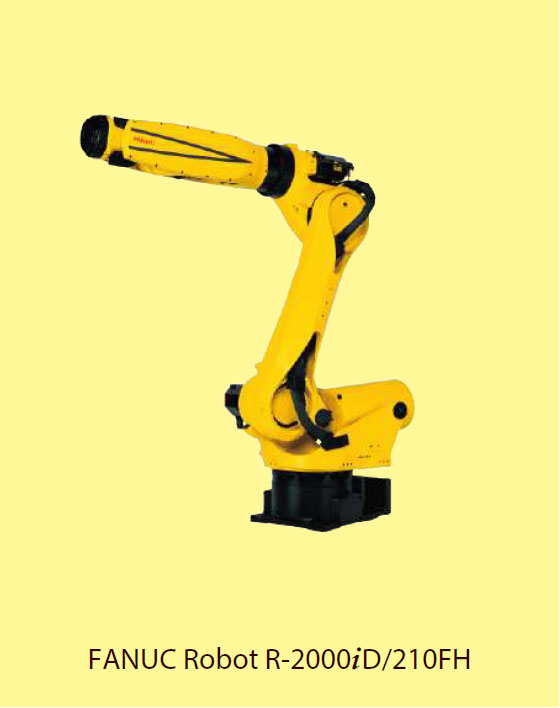 (FANUC News 2020-I)

More information for FANUC Robot R-2000iD/210FH