FANUC developed the SCARA Robot SR-20

i

A whose payload is 20kg and reach is 1100mm.
Its payload and reach are larger than the current models, and make it possible to handle heavier objects in a wider area.
This robot expands the lineup of FANUC's SCARA Robot and makes it possible to meet a wide range of customer's automation needs.
FANUC also offers various options such as waterproof/dustproof and chemical resistant paint.
Shipment start: December 2020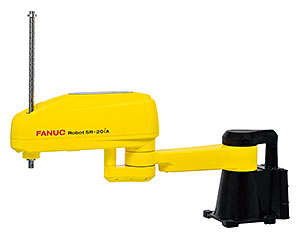 (November 2020)

More information for FANUC's SCARA Robot