CNC-QSSR


FA New Function: QSSR AUTO PATH
FANUC has proposed the CNC-QSSR as a function to equip machine tools with robots quickly and easily. Recently, QSSR AUTO PATH was developed for combined use with our robot system design tool called ROBOGUIDE to generate robot paths automatically.
QSSR AUTO PATH
By simply specifying the start and end points of a robot's motion on a PC, this function automatically generates a robot motion program that does not interfere with workpieces or jigs, significantly reducing the workload for teaching robots.
The generated robot motion programs can easily be invoked from machining programs using M-code.
* QSSR stands for "Quick and Simple Startup of Robotization" and expresses the concept of easy connection of CNC systems and robots.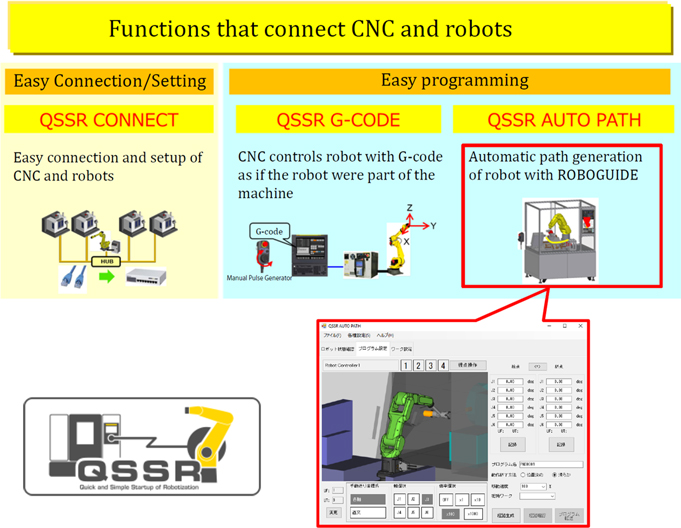 (FANUC News 2021-I)