FA New product: FANUC Series 30
i

/31

i

-MODEL B Plus High-speed Model
The FANUC Series 30i/31i/32i-MODEL B Plus is our latest CNC products released in January 2020, that were developed as high-end models in our CNC lineup.
Recently, a high-speed model equipped with the latest multi-core CPU was added to the FANUC Series 30i/31i-MODEL B Plus.
Through the use of this high-speed CPU with software that maximizes CPU performance, computational power and basic CNC performance has improved significantly.
By utilizing this high-speed model in machine tools that use a small segment program for die-mold machining or multi-axis, multi-path, multi-function machine tools, in combination with FANUC's latest control technology, productivity will further improve and high-quality machining will be ensured.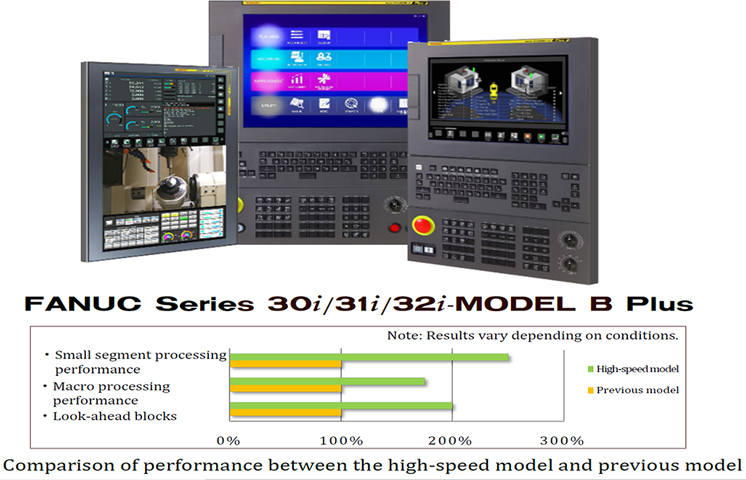 (FANUC News 2021-I)

More information for FANUC Series 30i/31i/32i-MODEL B Plus